Interarch capabilities in the Cement Industry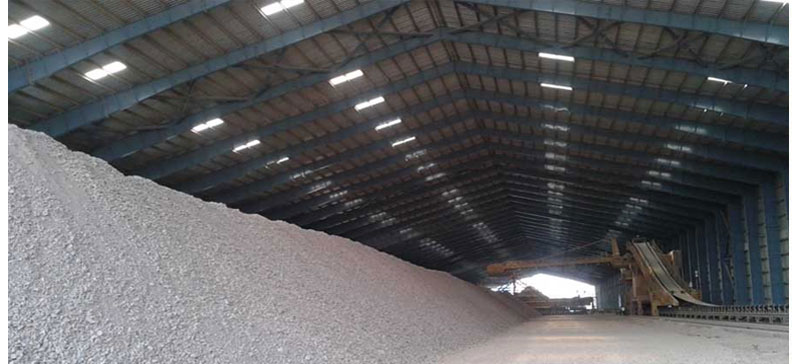 Possibilities of Interarch Pre-Engineered Building in Cement Industry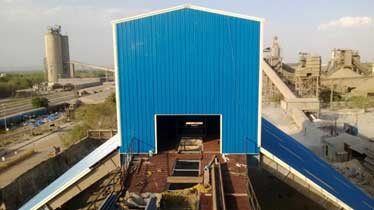 | | |
| --- | --- |
| | Additives Storage |
| | Additives Hopper |
| | Raw Mill Building |
| | Clinker |
| | Gypsum Building |
| | Coal Mill Building |
| | Cement Mill and Bag house |
| | Packing & dispatch Unit |
| | Central control room |
| | Lime Stone Storage |
| | Auxiliaries building for workshop |
| | Loading Unloading Railways Shelters |
High Clear Height Buildings for Clinker Production with multiple slopes in cement manufacturing
Interarch with its expertise in engineering and manufacturing high rise steel structures has delivered numerous projects of high rise Pre-Engineered buildings for various industrial applications especially Cement.

Interarch is capable of engineering, manufacturing and erecting clear height buildings up-to 40 M with ease.

These clear height buildings can be utilize for coal storage or for clinker production in a cement plant and help in achieving the functionality and efficiency required.
Clear Span Buildings for Gypsum storage Shed in Cement Plant
| | |
| --- | --- |
| Using our industry leading expertise in pre-engineered building design, Interarch has completed some of the largest clear span buildings for many cement projects. Clear span steel buildings are unique to Interarch and the cement industry as they have no columns and allow use of entire interior space. | |
Interarch has completed some of the largest clear span buildings in India, with spans up-to 100 M
© Copyright 2010, all rights reserved with Interarch Building Products Pvt. Ltd.
visit us at: www.interarchbuildings.com