Delhi Cargo Service Center, Indira Gandhi International Airport, New Delhi 2011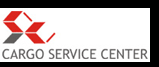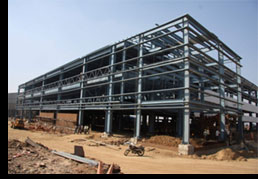 Interarch delivered a Greenfield air cargo terminal building at Delhi airport, the cargo building is spread over 70000 Sq. Mt. The facility will have capacity to handle close to 1 million MT of cargo and facilitate smooth cargo & logistic operation at Delhi Terminal.
Interarch took 12 months for completion of project in record time starting from engineering of the buildings, to manufacturing, logistics and erection of the building.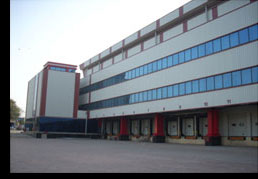 This building will be utilized for Air Cargo Warehousing and handling at International Airport which includes Storage, Unitization & build-up, Cargo break bulk & delivery, AWB check Perishable cargo handling , Inter-terminal Reefer service, X-ray Screening & Security Services, Complete airport related customs processing activities for export and import cargo ,Security screening and physical examination etc.
The Delhi Cargo Service Centre project at IGI New Delhi is the largest cargo center of its kind, and is a kind multi-level cargo facility. The building houses 3 level floor using steel Mezzanine-with 12 m bay for optimum space utilization and these floors are built to handle fork lifts moments.
Find below key features of the project:
Building Usage
Cargo Warehouse-ground + 2 multistory building
Tonnage of building
5850 MT
Roofing Supplied in MT
30,000 Sq. M
Important Feature of Project:
22 meter height
3 level floor using steel Mezzanine-with 12 m bay
Architecture design & Structure
1:40 roof slope (virtually flat roof)
Each floor designed for 5 MT loading for forklift movement.
Silicon modified polyester coated standing seam roofing.
Architectural profile with slope wall for aesthetic with fascia.
Design to handle specialized pallet/racking system provided by Siemens.
Designated bays of 12 M inside the building for truck moment
Interarch Building Systems used in the project
| | |
| --- | --- |
| | 5850MT of built up Pre – Engineered Steel Buildings |
| | | |
| --- | --- | --- |
| | | Hi Rib Wall cladding System - Autumn Red & Off White |
| | | |
| --- | --- | --- |
| | | SS - 2000 Roofing System - Off White |