Interarch is the largest supplier and installer of metal roofing systems in India. Since the last 25 years we have been the leading manufacturer and provider of pre-engineered metal roof Canopy that are used in some of the largest and most pristine projects of the country.
Application of Interarch Pre-Engineered Roof Overhang and Canopy System: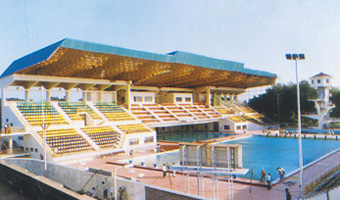 Stadium-light & heavy



Race Tracks



Cantilever Canopy System



Outdoor Auditoriums



Interarch Pre-Engineered Structural Steel System for Roof Cantilever Features:

The hangover canopy can be manufactured up to 21 M and as per customer requirement.



The roof hangover is obtained from simple, repetitive framing in stabilized, relatively uniformly loaded structures



Gravity loads at column bases are generally moderate and foundation type depends upon specific loads and soil conditions.
Base fixity of columns is usually not assumed in design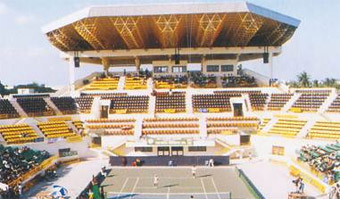 Easy to Erect



Quick Delivery



Reliable Structural Design - these cantilevers are designed in
accordance with latest applicable codes MGMA, AISI,NZ & IS



Less number of columns



Architectural Versatility: appearance can be enhanced by
using following options:
a) Vertical or curved fascia's
b) Flat, sculptured or profiled soffits panels a variety of panel &
trim profiles & colors



Finishing & Roof Soffit:


| | | |
| --- | --- | --- |
| | | |
| Hi-Rib, Klippon & SS-2000 | | False Ceiling |
Major Projects Executed: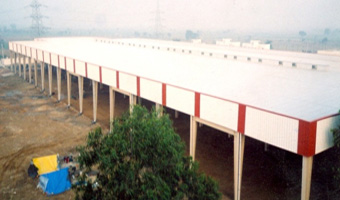 UPRNN stadium, Lucknow



SAF Games Indoor Stadium, Chennai

Vizag Stadium



Over 900 Petrol pump for Reliance Industries Ltd, Across India

Petrol pump for IOCL & HPCL



SAF Games Tennis Stadium