If you are having troubles viewing this e-mailer, kindly "click here" for the online version.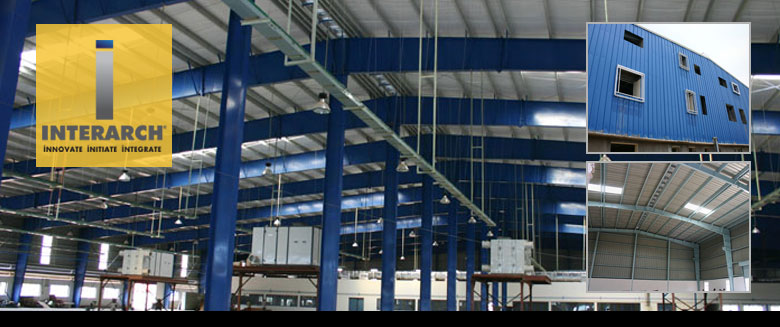 Application of Interarch Pre-engineered Buildings in Garment Manufacturing Facilities: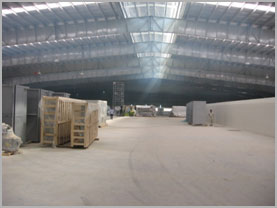 Spinning Mills



Garment Production Unit



Garment Specialized Workstation



Cutting Facilities



Current Building Expansion

Clear Span Buildings for textile industry
Using our industry leading expertise in pre-engineered building design, Interarch has completed some of the largest buildings for many Textile projects. Clear span steel buildings are unique to Interarch and the textile industry as they have no columns and allow use of entire interior space. Interarch has completed some of the largest clear span buildings in India, with spans greater than 80m. Offering superior height and clearance when compared to traditional metal or wood buildings, these buildings allow you to utilize as much space as possible for any application and thus are preferred choice by many for setting up of garment manufacturing assembly lines.

Interarch building system Expertise for Textile Industry:

Large Clear Span Building-Up to 100m



Control Atmosphere - Our expertise of insulation helps keep the humidity level under limit.



Collateral load from Rafters & Purlins - Our building can withstand 60-80 Kg/Sq. M load for Ducting.



Suspended Ceiling System - False ceiling were introduced to Indian market by our company and hence we are very well
equipped and experienced to carter to all your needs.



Expertise of design team with the technical requirement if any in Textile plant.



Over 40 Garment Manufacturing Unit and spinning mills projects executed.



Expansion of current manufacturing facility without interruption in production.

Projects executed for Major Textile Companies:

TT limited



Baby Wear Ltd



Orient Crafts Ltd



Pearl Global Ltd



Modelama Exports



K K Fibers



Banswara Synthetics



D S Textile & Yarn Texturing Mills



GM Worsted Spinning Mills Pvt Ltd