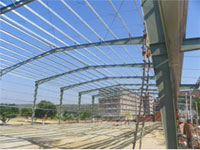 Interarch has designed, Engineered and executed various projects for Educational Institutes. Indian Heritage School is an example of Interarch's commitment, design, & engineering abilities.

Indian Heritage School is possibly one of the best equipped residential School of North India, both in design and facilities, with lot of emphasis on latest educational technologyto enable the students to realize their full potential. The School is affiliated to ICSE Board, New Delhi.

The application, Indoor Stadium cum Auditorium in Pre-Engineered Metal Building was first in the Punjab region. Pre-Engineered Steel Buildings can be used for various types of Institutional buildings as well.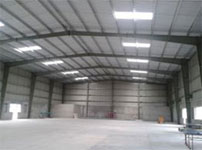 The building has column less clear span of 25 M with total area of 1333 Sq. M. The building will be utilized for games like Lawn Tennis, Basketball, seminars, events etc.