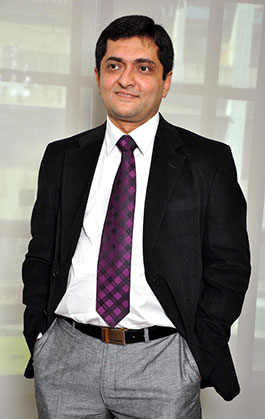 Mr Shah feels that the demand of the warehouses has increased with a focus on Make In India, Implementation of GST, Growth of E-Commerce and Infrastructure status for Logistics Industry, demand for Large, modern and state of art warehousing space has increased multifold. He feels that the growth seen in Logistics sector has been just tip of an iceberg. A lot of international giants are yet to open their shop and expand their network. Industry must get ready for the requirements & Challenges.

He feels that in order to reduce warehousing cost, It is utmost important to have practically maintenance free warehouse space. The major maintenance item has been leakages. Roof leakages, primarily happen through Turbo vents and sky light. Louvers, if not detailed and installed properly, can also be a major source of leakage through the sides. One should ensure that the item must be installed properly while erection and proper detailing during engineering must be done. Ventilation in the warehouse is another important aspect, many do not realize. Proper calculation of no's of air changes in the warehouse can make occupants life much comfortable. Also, most economical span would depend upon wind load at location and total collateral load requirements, but typically, the span between vary 20m to 30m are optimum.

Also, now many warehouse owners have started giving importance to IGBC rating and are considering many parameters to be met in order to get Green Building Certification. Typically, water conservation, Energy conservation, Material conservation, Indoor environment quality, and Innovative design are some of the major objectives to achieve Green Building Certification.

As per him the biggest advantage of using steel warehouse buildings is that these buildings are cost effective, Faster Construction than any other construction methodology and, takes less maintenance. However, he suggests that typically, quarterly audit of the building should be done to ensure good health of the building. An audit shall include checking of any leakage locations, damaged sheets if any, damaged paint areas and tightening of bolts are some of important items need to be covered to increase the life span of the building

Major projects executed by Mr. Shah include warehouse building for Ikea at the Indospace Logistics Park at Chakan with over 3 lac Sq. Ft. warehousing space under a single roof with all the state of art facilities. Also the Largest G+1 warehouse building in India at Indospace logistics park , Chakan with total construction area of approx. 3.5 Lac Sq. Ft.