If you are having troubles viewing this e-mailer, kindly "click here" for the online version.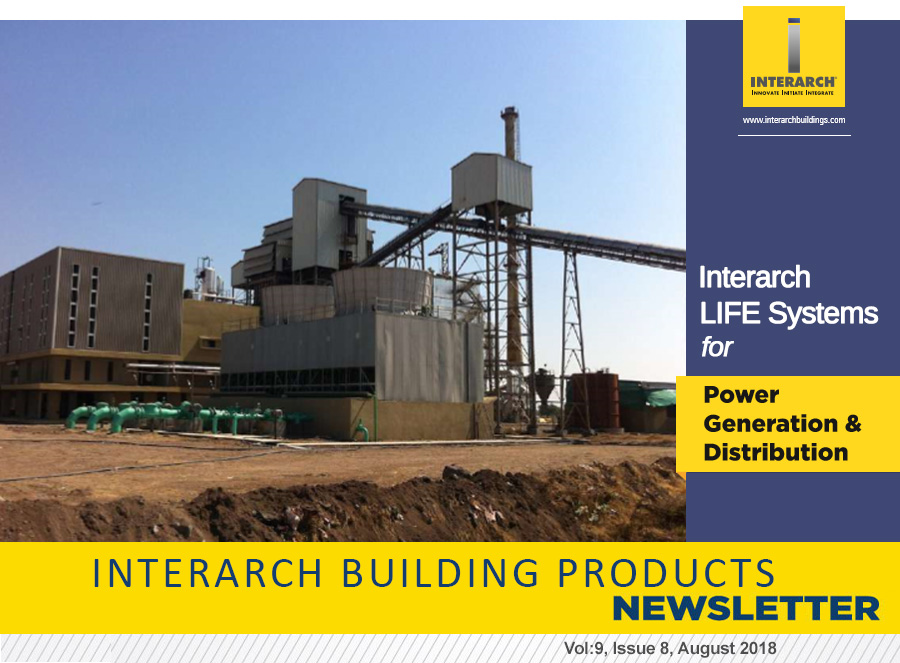 Growth Potential in Power Sector
Power Sector is one of the most critical components of infrastructure and very important for the economic progress of the nations. India's power sector is one of the most diversified in the world. The sources of power generation in India range from conventional sources such as coal, natural gas, oil, hydro and nuclear power to viable non-conventional sources such as wind, solar, and agricultural and domestic waste.

India has been ranked 4th in the Asia Pacific region out of 25 nations on an index that measures their overall power. The total installed capacity of power stations in India stood over 300 GW in 2018. In the recent years, the industry attracted more than US$ 10 billion in FDI. The Government of India has released its roadmap to achieve more than 150 GW capacities in renewable energy by 2022, which includes around 100 GW of solar power and around 60 GW of wind power. The Union Government of India is preparing a 'rent a roof' policy for supporting its target of generating around 40 GW of power through solar rooftop projects by 2022.

The government's immediate goal is doubling the current production capacity to provide Twenty Four Seven electricity for residential, industrial, commercial and agricultural use.

Numbers of steps and initiatives have been taking like 10-year tax exemption for solar energy projects, etc., in order to achieve India's ambitious renewable energy targets. The government has also sought to restart the stalled hydro power projects and increase the wind energy production.

Power is one of the most critical components of the infrastructure, crucial for the economic development and welfare of nations. In India there is immense scope for this sector:
Applications of Pre-Engineered Buildings in the Power Sector:


Interarch Delivers First Wind Turbine Blade Manufacturing Plant in India

Interarch Building Products delivered Greenfield Manufacturing Plant for Gamesa in Andra Pradesh, the scope of work included design & engineering, manufacturing and erection of Phase I of the project for the Leading wind turbine maker Gamesa. The facility will produce G114-2.0 MW wind turbine model, which will have a rotor diameter of 114 meters or 374 feet and will be equipped to produce 300 MW per annum in the initial period.
Safety Awards & Recognition Won by Interarch Recently: