If you are having troubles viewing this e-mailer, kindly "click here" for the online version.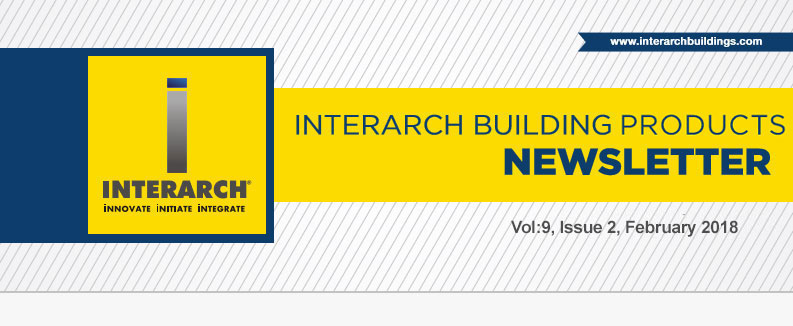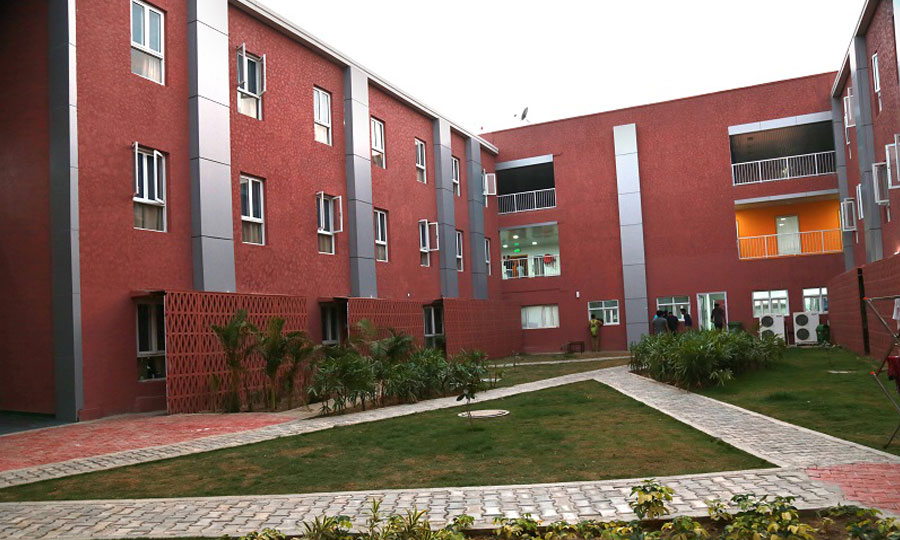 Possibilities of Pre-Engineered Steel buildings in Low Rise Residential, Villas & Resorts:

Interarch LIFE, a lifestyle concept for developing modern & elegant infrastructure in steel . Interarch LIFE is focused on enhancing the lifestyle, and creating state-of-the-art facilities & amenities in steel construction. Interarch LIFE uses the latest technology for turnkey construction of steel buildings in rural and urban development in India.



Possibilities in the Low-Rise Steel Buildings in the Residential Sector
Interarch Industry Spokesperson - Ar. Rohit Krishan Gulati (Incubis Consultants)

The Incubis is one of India's foremost multi-disciplinary design consultancies, offering a complete suite of solutions encompassing, Master Planning, Built Environments, Engineering Services (Structural / MEP Services – Plumbing, Sewerage, HVAC, Electrical) along with Interior & Landscape Design.

Incubis work in varied sectors / typologies such as Residential– Townships, Apartments and Villas, IT & Office Buildings, Retail and Commercial Malls Hotels, Resorts and Premium Residences, Stadiums, Industrial Plants, Logistic Centers and Warehouses and Urban Infrastructure

Mr Rohit feels in the long term, housing is a major need as urbanization is increasing at a rapid rate. Availability of good quality dwelling at affordable pricing will always be in demand.

Mr Rohit feels that the grid size of a low-rise building is dependent on the concept and other parameters such as basement / stilt parking. A grid module approx. 8.4 m x 6.2 m is quite flexible and cost effective. To provide fire safety in the buildings, the solutions can be divided into two types, non-reactive, of which the most common types are boards and sprays and reactive, of which thin film intumescent coatings are the best example. Deck slabs with RCC are also used regularly. As per him for structural systems in India, we see a hybrid approach being followed by usage of both RCC and Steel for structural system for low-rise building. Prefabrication will increase to ensure better quality and predictable timelines in the future

As per him in today's time the architect should design the building in accordance to the IGBC norms and follow a passive environmental design, optimum façade / fenestration layouts, along with energy use limitation (active and passive) and waste reduction and recycling are some of the factors that are important for Green building certification.

As per him the advantages of using Steel buildings are that it provides an opportunity to give a modern aesthetic while ensuring timely execution while reducing costs of the foundation system. Moreover a standard RCC G+4 structure without basement can be completed in about 4 to 5 months. This can be reduced by at-least 1.5 to 2 months by use of a prefab steel structure.
Projects Delivered for Low-Rise Buildings Delivered By Interarch

Interarch caters to some of the most diverse steel building construction projects in India ranging from clients like Thapar University, GMR Group, Reliance Industries Ltd, Pioneer Urban, ASB International and many more. Interarch has emerged into a large EPC player providing critical Project Management Consultancy to its clients
Customer Testimonial - Thapar University

Interarch Building Products executed Pre-Engineered Building project of our Lab Building of Thapar University at Patiala in Punjab. We are satisfied with the work & happy with the timely completion of the project.

We wish Interarch very best in all their future endeavors